Rick Brown was born in Philadelphia and raised in Burlington County, NJ. He later settled down at the Jersey Shore and currently resides in Point Pleasant, NJ.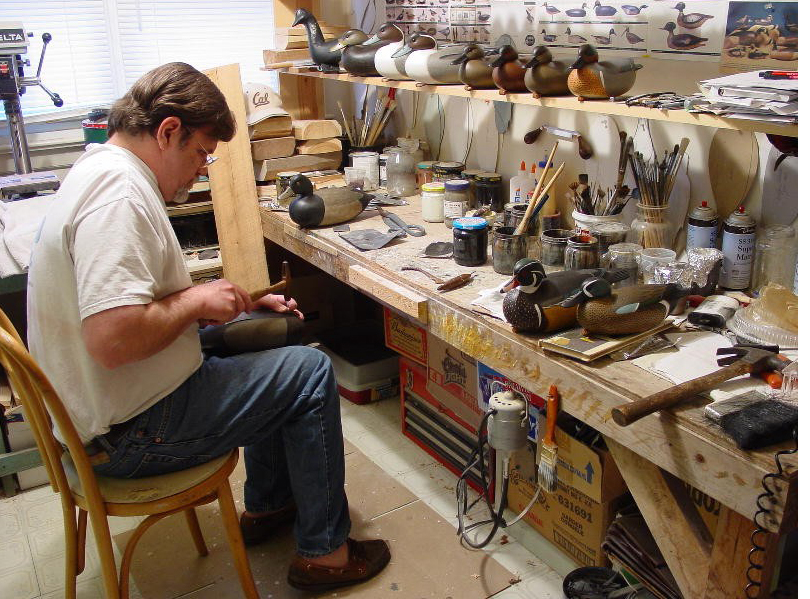 His love for carving began nearly thirty years ago when he received a L.L. Bean cork decoy kit as a Christmas present. Rick discovered he possessed a unique talent for carving and soon began making decoys full-time. In 1977, Rick won "Best in Show" in the first contest he ever entered - the Old Schaffer Canal House Decoy contest and the First New Jersey Ducks Unlimited State Shootin' Stool Contest. This contest may have been the first, but certainly not the last Rick would win. He went on to win hundreds of ribbons over the years, with the majority of those ribbons being "Best in Show" and 1st place. Rick also served on the State Ducks Unlimited Dinner committee for a number of years.
In the late 1970s, Rick founded Barnegat Bay Decoys, which operated on the old Wildfowler factory site in Point Pleasant, NJ. In the early eighties, Barnegat Bay Decoys achieved national fame following an article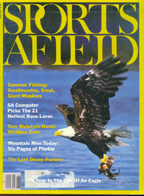 by Sports Afield magazine on the company. Newspapers around the United States began writing articles about "The Last Decoy Factory" and the company was inundated with orders! In 1982, NJN shot a documentary titled "In the Barnegat Tradition" which featured footage of the factory, as well as interviews with employees of the company. Barnegat Bay Decoys had built a significant reputation in the decoy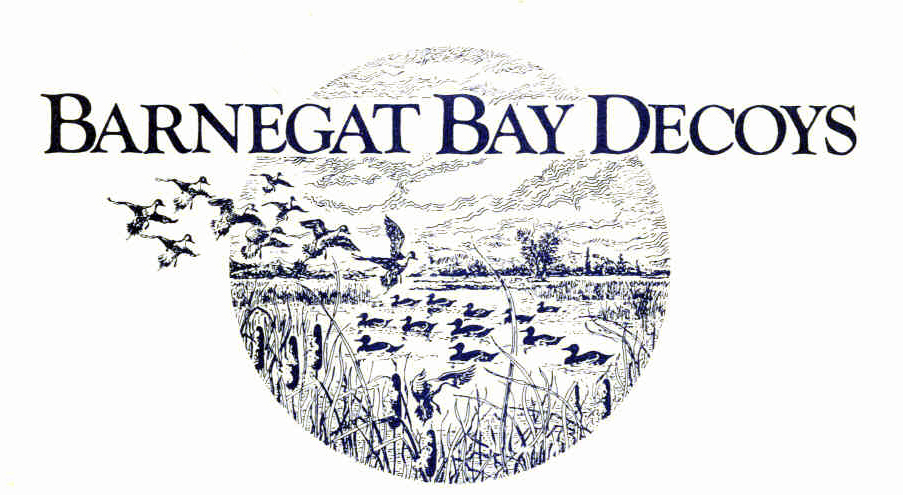 world, and employed local carvers Chip Allsopp, Art Birdsall, and Tim Forsyth. Charlie Birdsall, Art's uncle, often came to the shop from his home in Florida just to hang out in the paint shop. Lucky visitors were able to purchase Charlie's decoys which he sold from the trunk of his car. Though the company closed it's doors more than a decade ago, Rick continues to hand carve the competition quality decoys that have earned him hundreds of ribbons for more than a quarter of a century.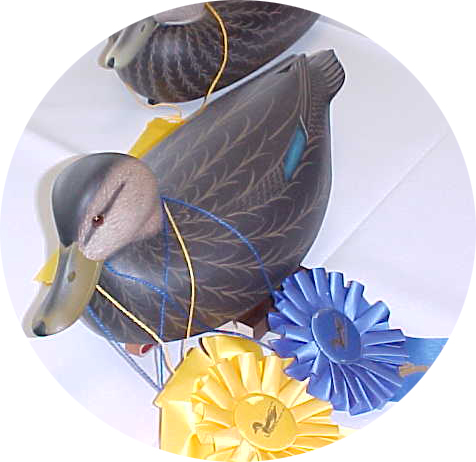 Rick now hand-carves all of his decoys. Each decoy is made out of air-dried Jersey white cedar,which is hollowed out and then hand-carved. Like a true artist, Rick has an eye for color and never misses a stroke - allowing him to paint and replicate intricate wing patterns. Rick completes his decoys with a lead pad weight and leather thong. He then signs, dates, and attaches his own personal copper ID tag. His hard, dedicated work has earned Rick numerous awards and the much deserved praise of his peers.